getting your grip on – how to apply skateboard griptape
You need:
obviously a layer of skateboard griptape
carpet knife or razor blade
metal file or old screwdriver
maybe a needle or a nail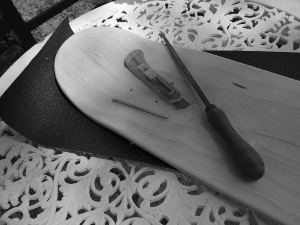 1) Clean the upper side of the deck from any dust and dirt.
2) Peel away about half of the grip from the foil.
3) Fix the end of the griptape with the sticking side slightly on the tail of the board.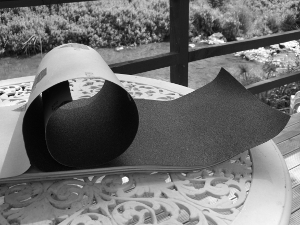 4) Adjust the grip and check if it fits from the length!
5) Now press the first half of the griptape with the level hand carefully hand against the deck.
6) Then peel of the rest of the foil and press the second half of the griptape layer against the skateboard.
7) You can lay the peeled off foil on the griptape to not rip your fingers while you press the grip against the deck.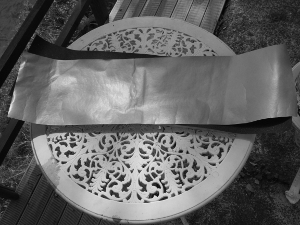 8) Try to smooth out possible air bubbles towards the edges of the deck or just stab them with a needle.
9) Now slide a metal file or an old screwdriver with pressure around the edges of the skateboard, so you can see it's contours and the griptape sand gets rubbed off a little bit – this makes it easier to cut off the overlaying tape.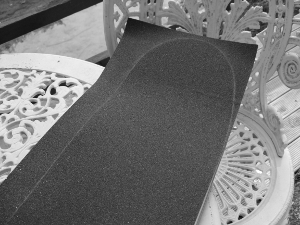 10) With the razorblade or carpet knife make four little cuts into the griptape at the beginnings of nose and tail.
11) Then cut the griptape around the edges – hold the blade in a flat angle towards the deck, so you don't cut in the wood.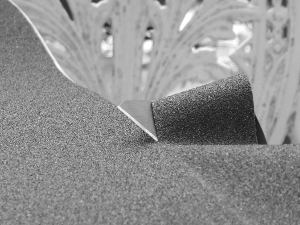 12) You can sandpaper the edges a bit with the cut-off griptape.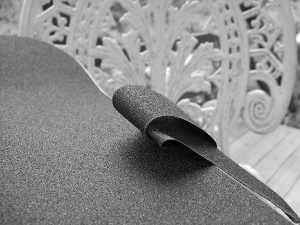 13) Screw the holes for the bolts from the reverse side of the deck using the screwdriver or a nail, set up the trucks and you're ready to go!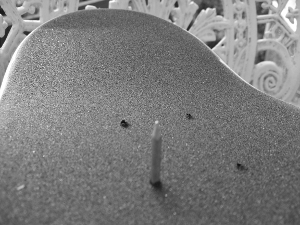 GRIP TAPE COSMETIC
You have got air bubbles under your grip tape? Simply switch a lighter on full power and flicker it around the air bubble – the glue softens without damaging the deck. Now you can carefully peel off the grip tape towards the air bubble. In extreme cases a whole grip tape can be peeled off this way.